Sunday, March 13, 2016 at 4 PM
Union Symphony Youth Orchestra
Sabrina Howard, Music Director
With Prelude Junior String Orchestra
Amanda Turner, Music Director
And Vivace Strings Ensemble
Adam Rafferty, Music Director
Overture Performance by Allegro Strings at 3:30 PM
Beth Joy Fowler, Music Director
Marvin Ridge High School

---
Union Symphony Welcomes Eryn Johnson, Administrative Assistant
Union Symphony would like to give a warm welcome to USSI Administrative Assistant, Eryn Johnson. Eryn is a 26 year old student attending the University of North Carolina at Charlotte, majoring in Business Administration with a minor in Information Technology. She has been working in the administrative field since the age of 18. Originally from Sedona, Arizona, Eryn is the daughter of Lynn and Gary Johnson. Eryn currently resides in Wingate, North Carolina.
Eryn assumes this position following the tenure of Jessica Cope. Union Symphony would like to thank Jess for her nearly three years of service to this organization. Best wishes to Jess as she completes her advanced degree at UNC Charlotte.
---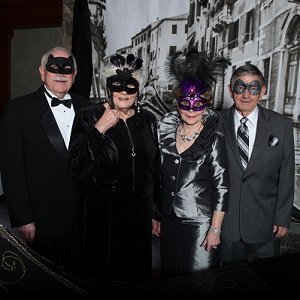 Purchase Photos
Photos from the Masquerade Ball are available for purchase at If It's Digital Photography. Thank you to Darcy DeMart for such wonderful photos of our special evening.
Again, a special thank you to Stepp Law Group for making this evening possible. Thank you also to Gold Sponsor BetterCarPeople; Silver Sponsors Matthew & Stephanie Belk, Big Ring, Dr. A. Paul and Joanne Kitchin; Bronze Sponsors ARC Technologies/TIMAX Int'l, Caleb and Lorene Barnhardt, Technocom, and Ben and Carol Williams. Thank you to everyone who made this night so spectacular.
Additional gratitude goes to August Lily Florist; Joe and Terri Beeson; Pat Kahle, President, Union County Chamber of Commerce; Piedmont Signs, Silent Auction Donors; Union County Youth Ballet, Vivace Strings, and Wingate University Volunteers.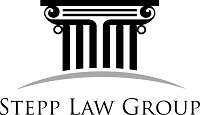 Travel With Union Symphony
Sunny Portugal
October 7-16, 2016
Collette Travel Representative Jeremy Kincheloe and Neal Albright, Union Symphony Travel Chair, gave a presentation at the travel meeting on February 23rd. The Sunny Portugal travel meeting was very successful; as three travelers signed on for the trip at the presentation.