Union Symphony String Quartet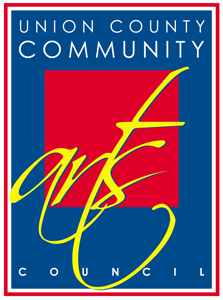 Saturday, April 10
7:30 PM
Thank you to Season Partner, Union County Community Arts Council.
A performance of Union Symphony String Quartet will be shared with our subscribers this April. This concert will be filmed by Chain Reaction Studios at The Dowd Center Theatre.
David Strassberg
–First Violin
Amanda Gentile–Second Violin
Kate Middel–Viola
Oksana McCarthy–Cello
Johann Sebastian Bach is and remains the unequivocal king of fugue: known for being able to improvise complex, multi-voiced textures at his organ. His unmatched proficiency in counterpoint and harmony and uncanny ability to weave multiple independent lines seamlessly and beautifully is laid bare in his Art of Fugue — an kaleidoscope of exploration of a single fugal motive and its inversions, transpositions, and digressions.
The USO String Quartet showcases Bach's Art of Fugue and its lasting influence on the repertoire that comes centuries after him. Enjoy an evocative, passionate, and introspective evening as we intersperse the range of Bach's inventive and progressive legacy with Mozart, Beach, and more!