Art, Music, and Film
Saturday, April 9, 2022
2:00 PM
Deanna Tham, music director
City of Monroe Dowd Center Theatre
The Union Symphony  teamed up with the Downtown Monroe Art Walk in a finale afternoon of music inspired by art and film. Along with music by living composer Jesse Montgomery and age old classics by Elgar and Offenbach, Union symphony presented the timeless classic slap-stick comedy film, One Week, starring Buster Keaton; original score by Ben Model.
Learn more about Ben Model, silent film composer and accompanist.
Listen to a Ben Model podcast episode about scoring the film One Week.
A comedian does funny things. A good comedian does things funny.
— Buster Keaton
Buster Keaton, one of the greatest comedians and filmmakers of all time, made 19 silent short films and 10 silent features between 1920 and 1928. In One Week, Buster Keaton and his new bride receive a build-it-yourself house as a wedding gift, but their week-long construction project goes from tough to absurdly impossible when a rejected suitor re-numbers all the packing crates.
Seven of Keaton's films have been included in the National Film Registry, including One Week, making him one of the most honored filmmakers on that prestigious list.  He has two stars on the Hollywood Walk of Fame, one for his movies and the other for his television work.
Since his death, his reputation has continued to grow, to the point that many now consider him to have been the greatest of all the silent comedians. In 1917, Buster Keaton first stepped before a film camera. He was 21 years old and a veteran of the vaudeville stage, having headlined his family's acrobatic comedy act since childhood. Keaton's film comedies are as funny and appealing to current audiences as they were when they were first released. — www.busterkeaton.org
An annual V.I.P. Reception was given by the Union Symphony League honoring our valued patrons. This reception was held after the concert in the gallery of the City of Monroe Dowd Center Theatre.
Union Symphony provided music for Downtown Monroe Art Walk. Musicians Sean Higgins, pianist and Aaron Carlisle, guitarist performed in the lobby prior to the concert.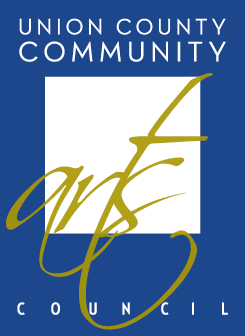 Thank you to our Season Partner, Union County Community Arts Council.
Union Symphony is pleased to have the support of The Braswell Trust, City of Monroe, The Dowd Foundation, Union County Community Foundation, Union County Public Schools and Wingate University.
For a complete list of our partners and patrons, please view our membership page.