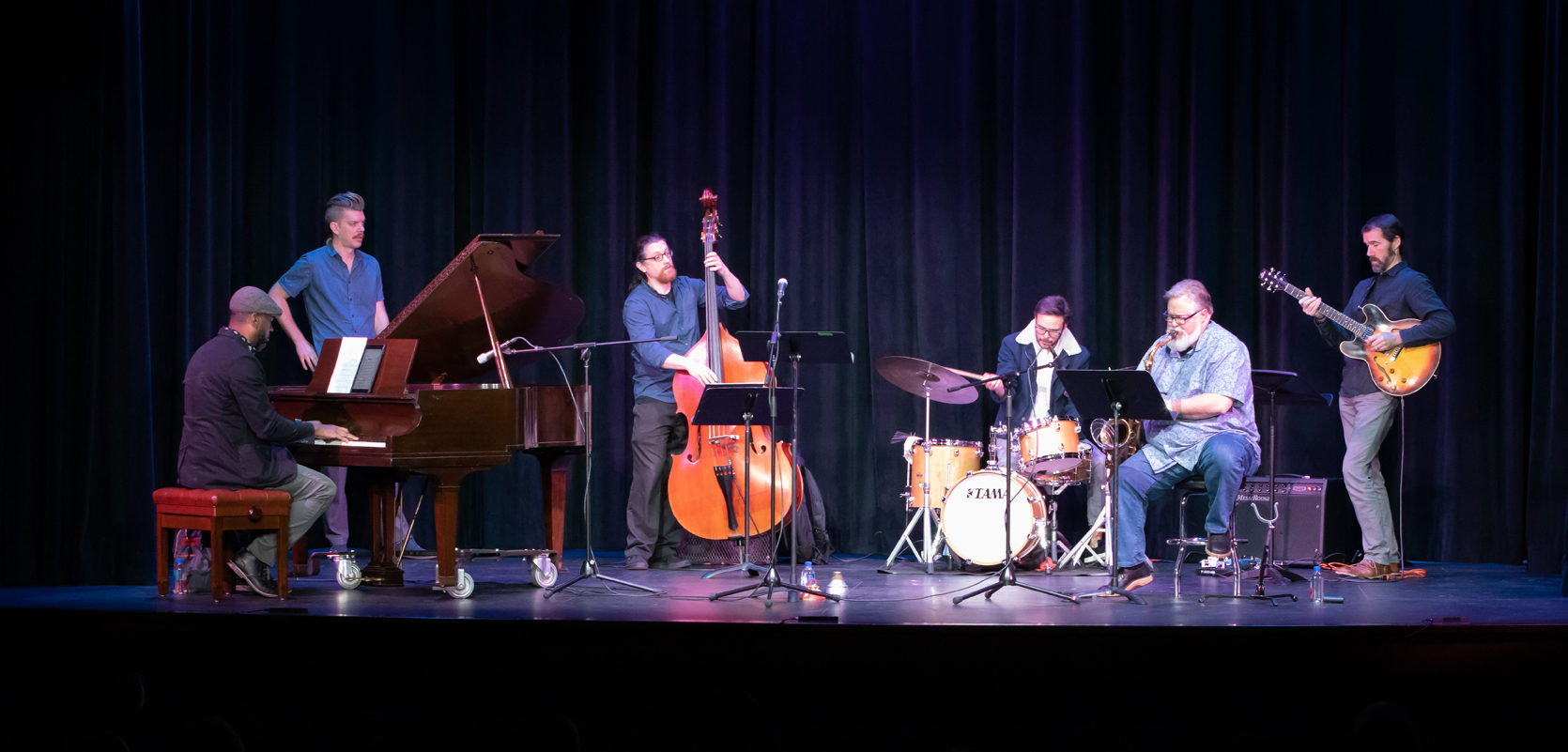 Union Jazz Performs For Private Garden Party
A Union Jazz trio performed on Sunday, May 22 for the special guests who had the winning bid at the Heart and Soul Gala. Congratulations to the winners!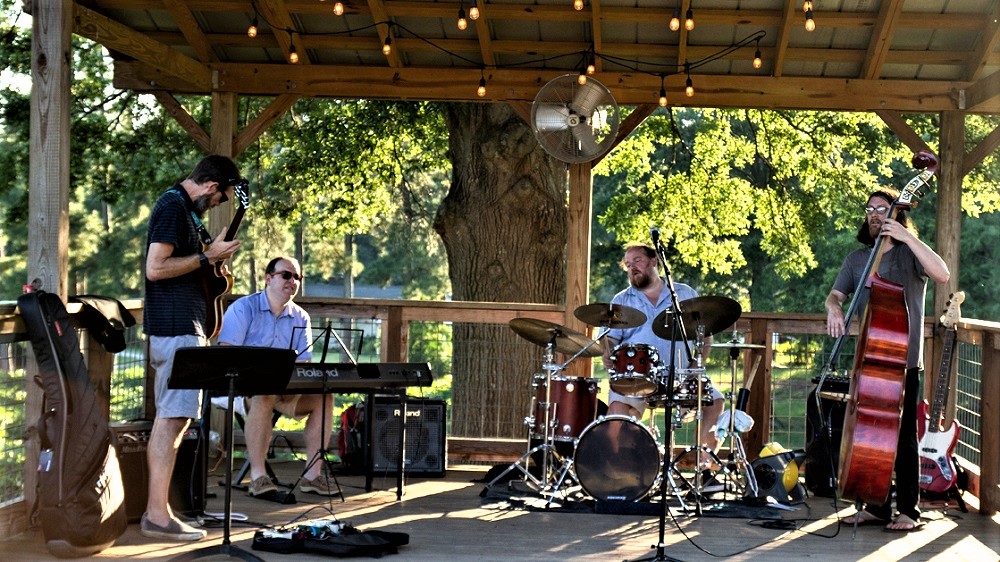 Union Jazz Jammin' by the Tracks Canceled
Union Jazz was invited to perform for the Downtown Waxhaw Concert Series Jammin by the Tracks on Saturday, June 17. This was canceled due to inclement weather.
This concert series takes place in Waxhaw under the Water Tower the first and third Fridays of the month June–August from 7 PM–9 PM.

Downtown at The Dowd with UNION JAZZ
Pre-show in The Gallery
Saturday, February 26, 2022
City of Monroe Dowd Center Theatre
PC: David Brandt
Union Jazz performed, under the direction of Dennis Contreras, an immersive evening of music by local jazz artists. A truly American art form, jazz music brings together people and cultures with respect and curiosity and a fascination for what is to come in the future. Union Jazz performed repertoire including classic and traditional selections to more explorative pieces from the modern jazz era. The concert  featured a 6-piece band of familiar Union Jazz faces with local vocalist, Theresa Eaman and was dynamic, exciting, and full of vibrant musical moments.
Details are subject to change. Check the website for updates.
Union Symphony is pleased to have the support of The Braswell Trust, City of Monroe, The Dowd Foundation, Union County Community Foundation, Union County Public Schools and Wingate University.
For a complete list of our partners and patrons, please view our membership page.