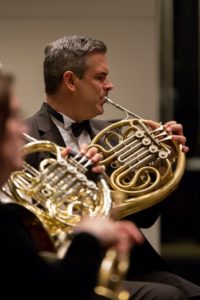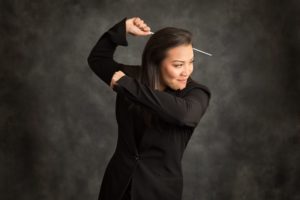 Deanna Tham, Music Director
Montgomery, Starburst
Stravinsky, L'Histoire du Soldat (Suite)
Stephenson, The Devil's Tale
Jessie Montgomery's Starburst is an "experiment[ation] with color and trying to get as many quick, bright gestural colors as [she] could out of the ensemble." The piece is described as cosmic, funky, beautiful, and tonal — an intersection of styles and cultures to open this concert collaboration of arts, stories, and influences.
Come experience the age-old battle of human vs. devil with the classical musical story: Igor Stravinsky's A Soldier's Tale. A tale of desire, greed, luck, and lust tells the chronicles of a soldier as he returns home from war, running into the devil on this way. Stravinsky's astute insight turns the modern man's dilemma into a shrewd perception of sound — twisting the unique 7-instrument ensemble into pragmatic introspect, convoluted passion, and satirical militarism. Complete with compelling narration, this work is sure to have you at the edge of your seat, waiting wide-eyed for the each turn.
Jim Stephenson follows up on the timeless narrative with a palindromic sequel that has been regarded by Fanfare Magazine as "a most remarkable work" filled with "movements of repose and reflection, angst-ridden outbursts, and dances that would be almost impossible to dance to, all in keeping with the text at the moment." The sequel awakens from a dream and tells Stravinsky's story updated and backwards, the pitting man against devil one more time in the sinful streets of Las Vegas to tell a compelling story of goodness, evil, love, and love-lost.