Union Symphony Spotlight
Union Symphony Sixteenth Season
Local artists and leaders talk about their passion, vision — and their support of the Union Symphony Sixteenth Season. Filmed at City of Monroe Dowd Center Theatre by Chain Reaction Studios. Thank you to our Season Partner, Union County Community Arts Council. Union Symphony is pleased to have the support of The Braswell Trust, City of Monroe, The Dowd Foundation, Union County Community Foundation, Union County Public Schools and Wingate University.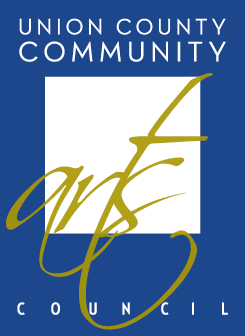 Union Symphony Spotlight
Bassist Dennis Contreras

A Conversation with Dennis Contreras, Union Symphony
By David Brandt
Dennis Contreras, bassist, discusses the importance of music in his life and in the community.
"I'm so fortunate to be part of the jazz component of that [Union Symphony], and have the support of people who are interested in supporting the arts in this community, because I think they are needed in this community, they're needed in all communities. Especially when people are so prone to be bitter towards each other, it's really the arts and language and things like that, that can really help bring us together" — Dennis Contreras
Union Jazz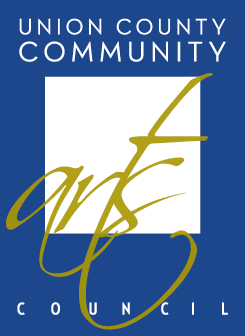 Saturday, February 27
7:30 PM
A performance of Union Jazz, under the direction of Dennis Contreras, was shared virtually with our subscribers and will be available until Friday, March 5 at 12:00 PM . Hope you can join us for this improv performance, which includes original tunes as well as time-honored favorites. This performance was filmed by Chain Reaction Studios at the King–Juba residence. BIG thanks to the King–Juba family for sharing their lovely home. See Photos.
Union Symphony Spotlight
Principal Timpanist and USO Manager David Markgraf

A Conversation with David Markgraf, Union Symphony
By David Brandt
David Markgraf, principal timpanist and USO manager, shares about his excitement for music as well as the important roles he serves for Union Symphony.
"People get to discover something inside themselves that perhaps they didn't know they had. I hope everyone watching this will take the opportunity to go to one of our concerts and like I said, you may discover something inside that you didn't know was there and will make you want to come back again." — David Markgraf
Read More about David Markgraf.
Union Symphony Spotlight
USL Member Shannon King
Union Symphony spotlights Shannon King for her transformative contributions to music and the arts in our community. Shannon King (King Residential Group) along with her daughter Karsyn King (The Dandelion Company) and her fellow Union Symphony League members host a Run For the Roses Symphony Soirée at the King-Juba residence as a benefit for Union Symphony and Union Symphony Youth Orchestra. If you love horses, bourbon and dancing – don't miss it! More details to come.
Shannon, originally from Houston, Texas, moved to Monroe, NC about six years ago — and loves it here. Read More.
[Union Symphony] "It changes the lives of the people and it changes the hearts of the people because music transcends color, race, time, creed — if you can change people, you can change your community." — Shannon King
A conversation with Shannon King, Union Symphony League
By David Brandt
Union Symphony Spotlight
Principal Oboist Javier Perez
A Conversation With Javier Perez, Union Symphony

By David Brandt
Union Symphony salutes Principal Oboist Javier Perez.
Javier, originally from Venezuela, started playing with Union Symphony six years ago.
"The principal oboe is the one that has the most difficult part, because you have to play
all these solos, and if you mess it up, (laughingly) everyone will know it." — Javier Perez
Union Symphony Spotlight
Photographer Nathalie Long
Nathalie Long, widely recognized for her portraiture, has contributed the photography for our season signage for the past three years.
We love Nathalie's philosophy: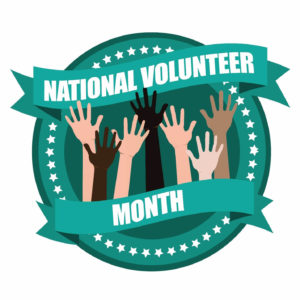 "My family was the driving force behind the start of my business years ago and I must also give credit to my father who purchased my first camera at the age of 9.  He certainly planted the seed for my love of photography!  I am a passionate photographer always searching for ways to improve my craft and deliver beautiful images to my clients. Being photographed doesn't have to be stressful.  It's my job to make you feel wonderful, comfortable, confident, and look amazing.  Just have fun.  That's all you have to do!"
Union Symphony Spotlight
Community Leader Jim Black
Union Symphony thanks Jim Black for his ongoing support of Union Symphony and music and the arts in our community. Jim has had a life both behind and in front of the camera, working as a photographer, model and television reporter and producer. These days, Jim Black (aka Blackman) is the admin of a Facebook group "Land of the Waxhaws", which has 5,347 members. The following gives the essence of the group; taken from their page:
"THIS GROUP IS TO PROMOTE WAXHAW, NC AS THE NUMBER ONE SMALL TOWN IN THE USA..WE WANT PEOPLE TO SUPPORT OUR LOCAL BUSINESSES, CONSIDER BRINGING A NEW BUSINESS HERE AND RAISING A FAMILY HERE..WAXHAW IS A GREAT PLACE TO RETIRE, BECAUSE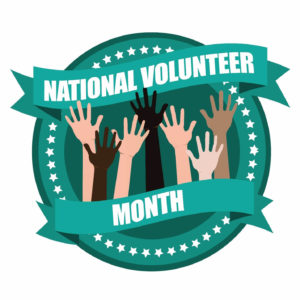 IT IS SO SAFE.. WE USE OUR INTERNET TV CHANNEL, TO "SHOW-OFF" WAXHAW'S PEOPLE PLACE AND EVENTS…"
Jim captures on video a weekly show called "Your View" hosted by Mark Appleyard. Kim Norwood has appeared on this show numerous times promoting Union Symphony.
Union Lifestyle September/October 2014

Union Symphony Spotlight
Photographer David Brandt
Union Symphony thanks photographer David Brandt for telling our story and capturing all our special moments.
"I really didn't get into photography, photography got into me. The same with music. Thanks to my parents I was exposed to both at a very early age. My Dad always had a camera in hand during vacations and family gatherings and both of my parents encouraged my sisters and me to learn how to play a musical instrument starting in the 4th grade.
My musical journey ended after high school but not before I was able to develop an immense appreciation for music. My personal photography journey started after college when my parents gave me my first 35mm camera and continues today as a true passion.
I care so much about both of these art forms simply because by developing photography skills it changes the way you see things and the appreciation and exposure to a variety of music changes the way you hear things. Photographing the Union Symphony Orchestra has allowed me to experience the emotion of amazingly expressive music played by incredible artists while at the same time capturing and preserving that emotion with the click of the shutter forever. It's the best of both worlds!" — David Brandt
See some of David's favorite Union Symphony photos.