Speakeasy is getting close!
Get a wiggle on your Club Style seating $100 per person.
Purchase Tickets
Last chance! There are only 2 more days to bid! Speakeasy Online Auction closes at 10 PM on August, 23, 2014. Enjoy a lavish night of entertainment and dancing with our Vintage Lounge Seating or Premier Table Seating. Bid Now!  If you have a winning bid on premier seating, your reserved seating purchase will apply to your premier seating.
Speakeasy Jazz Celebration will feature a silent auction where the proceeds benefit Union Symphony. Some of the exciting items include:
America Has Fun with Car Glasses, Egg Plate, Model Car
Brass Perfume Bottles
Cameo Necklace
Capone's Gin Joint Martini Basket
Dog with Guitar Metal Yard sculpture
Flapper Basket with Sewing Machine Replica & Paper Dolls
Martini Gold with Mixers, Glasses, & Gold Mirrored Tray
Music Note Goblets, Plates, Napkins, & Tray
Ocean with Sailing Ship Painting
Old Church Painting

Saturday, September 6, 2014
6 PM – Midnight
Rolling Hills Country Club
Live Retro Music by Added Touch & Union Jazz
Read more about Speakeasy entertainers.
Food, Spirits, Dancing, Roaring Twenties Dance Instruction, & Speakeasy Silent Auction
Thank you to our sponsors:
BetterCarPeople
Big Ring Interactive
Zachary A. Cohen, Attorney at Law
Ellen & Ron Vilas (Queen of Silent Auction & her long suffering Prince Consort)
Katharine McFalls of RE/MAX Metro Realty
______________________________________________________________
Labor Day Concert


The new 2014-2015 USYO will be gathering to perform a Labor Day concert on Monday, September 1, 2014 at 4 PM at Marvin Ridge High School.
FREE ADMISSION, open to public, and children are welcomed!
Read more.
________________________________________________________________
Travel with Union Symphony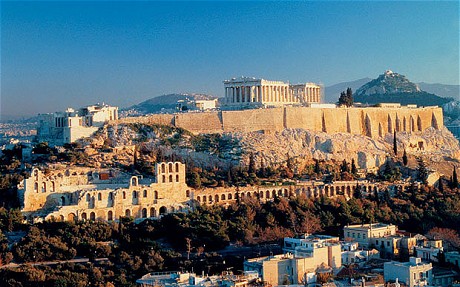 Union Symphony presents…
Exploring Greece and Its Islands
featuring Classical Greece, Mykonos & Santorini
Good News! We are offering two trips! Plan now and decide which trip works for you.
April 26 – May 10, 2015
May 10 – May 25, 2015
Book now and save $250 per person for the April 26 – May 10, 2015 trip.
For more information, contact Neal Albright at travel@unionsymphony.org
Read more.
This project is supported by the Union County Community Arts Council and the Grassroots program of the North Carolina Arts Council, a state agency.