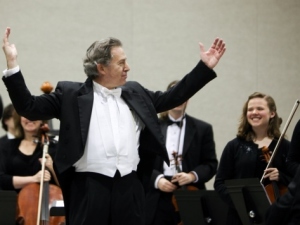 A performance of Appalachian Spring by Union Symphony Orchestra with Union County Youth Ballet will take place this Saturday, February 7th, at the Up Close & Personal Valentine's Gala. The piece captures the essence of an ideal America, one of open fields and endless possibilities.

Up Close & Personal
Valentine's Gala
Saturday, February 7, 2015 at 6 PM
Rolling Hills Country Club
Concert, Dinner, Dance, & Auction
Union Symphony Orchestra
Richard Rosenberg, Artistic Director
Appalachian Spring, Copland
With a performance of Union County
Youth Ballet
Bonita Simpson, Excutive Director
You will have your choice of one or both of these marvelous items for raffle at the gala:
A silent auction will be held during the Up Close & Personal Valentine's Gala. Proceeds from the auction will benefit Union Symphony.
Gala Sponsors
First Citizens Bank
Caleb and Lorene Barnhardt
BetterCarPeople
Bob & Rebecca Bookholt
Carolinas Medical Center-Union
Bill & Enid Osbourn
Roy W. Richardson III, DDS, PA
Robin Pack, Park Sterling
TIMAX Int'l/ARC Technologies
Russell & Kathy Wing, Allen Tate Realtors
Premier Table Sponsors
BetterCarPeople
Caleb and Lorene Barnhardt
Michael and Cynthia Coto
Jay & Raina Laglenne
Ron & Ellen Vilas
This project is supported by the Union County Community Arts Council and the Grassroots program of the North Carolina Arts Council, a state agency.