Excitement is high! Our guests assemble their evening costumes. Signature decorations, champagne, wine and chocolates are placed. The musicians tune up. It's time for the Up Close & Personal Masquerade Ball! It promises to be a magical evening with the symphony…
Up Close & Personal Masquerade Ball
February 13th, 2016
6-11 PM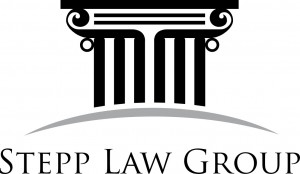 Presenting Sponsor
Stepp Law Group
Gold Sponsors
BetterCarPeople
Silver Sponsors
Matthew & Stephanie Belk
Big Ring
Dr. A. Paul and Joanne Kitchin
Bronze Sponsors
ARC Technologies/TIMAX Int'l
Caleb and Lorene Barnhardt
Technocom
Ben and Carol Williams
Here is a small sampling of the evening's auction:
UNION SYMPHONY VISITS MONROE ROTARY CLUB
Union Symphony Director Kim Norwood and the Gaynier Family received a warm welcome from the members of Monroe Rotary Club this past Tuesday, February 9th. Guests at the table of Mary Ann Rasberry, Union Symphony Youth Orchestra members Steven, Joseph, Isaac, and Isaiah Gaynier performed music following the luncheon and received an enthusiastic standing ovation.
Shown (L to R) Isaac Gaynier, Mary Ann Rasberry, Rotary Club President Sheila Crunkleton, Stephen Gaynier, Danielle Gaynier, Isaiah Gaynier, and Joseph Gaynier.
Travel With Union Symphony
Sunny Portugal
October 7-16, 2016
Join us on 
February 23 at 6 PM for a travel meeting
in the Union Symphony office at 201 North Main Street, Suite 109, Monroe. A representative from
Collette Travel
will give a presentation about the travel details of Sunny Portugal.
Book at this meeting and receive a $50 discount.
*Guest must sign the attendance sheet.
*Offer is valid for land/air as well as land only bookings.
*Offer is combinable with other offers (EBB, Loyalty).