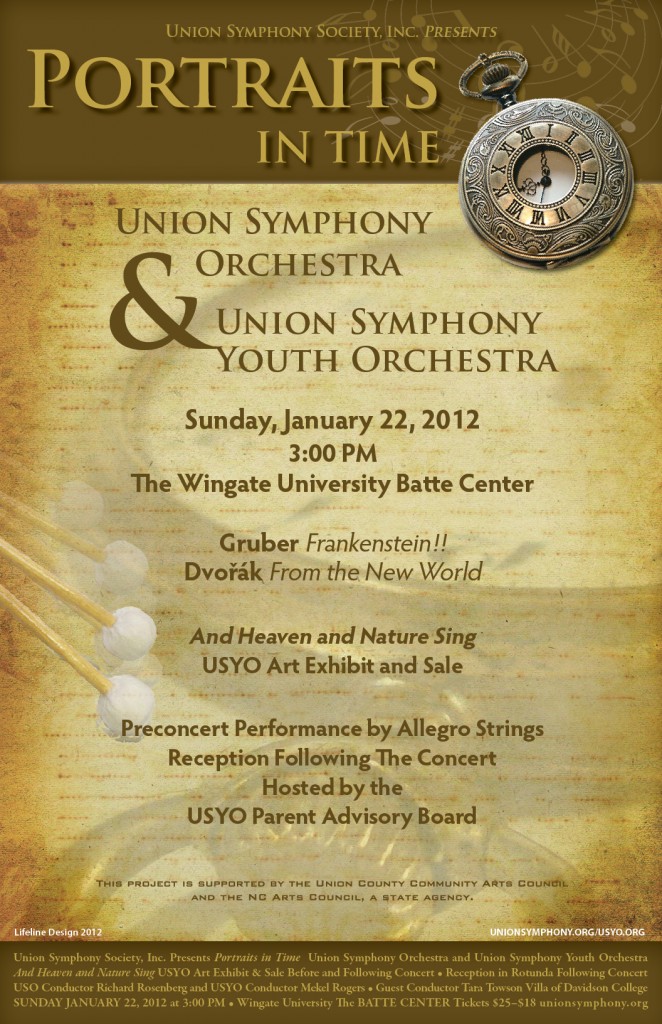 PURCHASE TICKETS for the January 22 USO/USYO Concert Portraits in Time…
Also look for a post about our upcoming Valentine's Gala Up Close & Personal, Sponsored by Stepp Lehnhardt Law Group, P. C.
A word about concert etiquette: remember that the doors will be closed at the start of the concert and persons will only be admitted before the concert and at intermission. Please turn off all cell phones and refrain from using flash photography. Dress nicely in anything from business casual to dressier styles. Most importantly be comfortable. Applaud at the beginning of the concert, each time conductor enters, and at the conclusion of each selection  (but not usually between the movements of selections: this can be followed in your program).
We hope you enjoy the concert!
Demonstrate your support of the arts by making a tax-free charitable contribution.