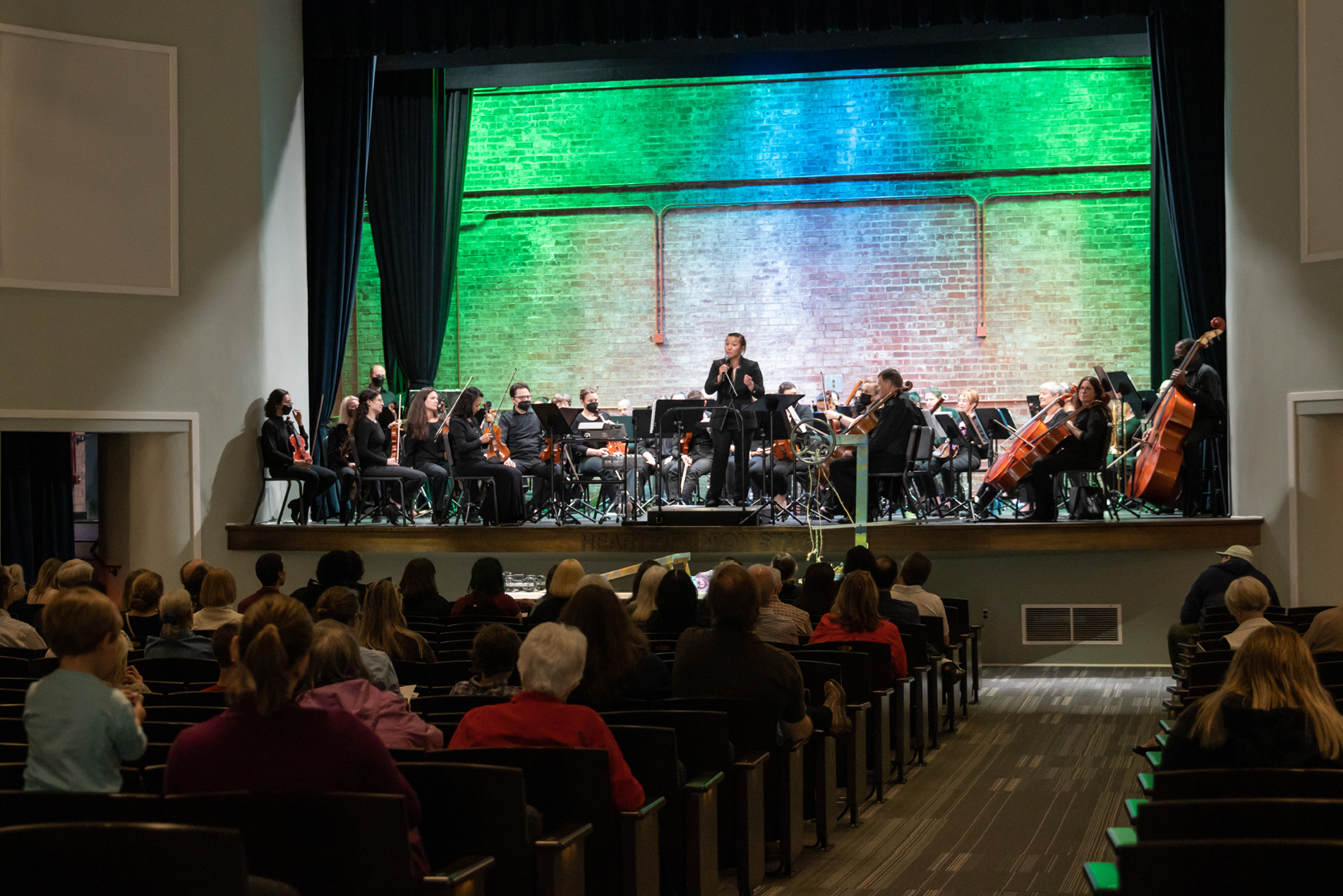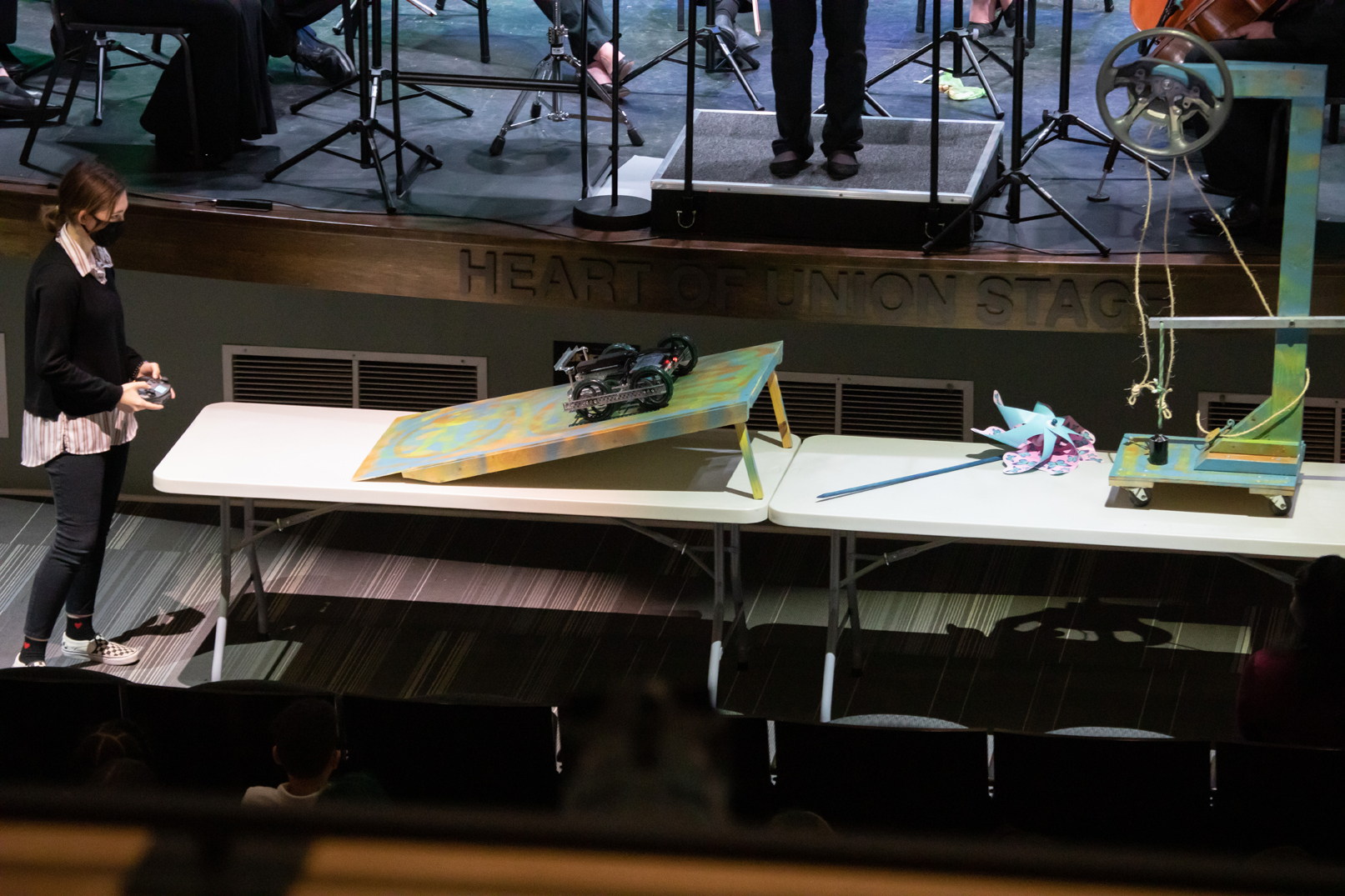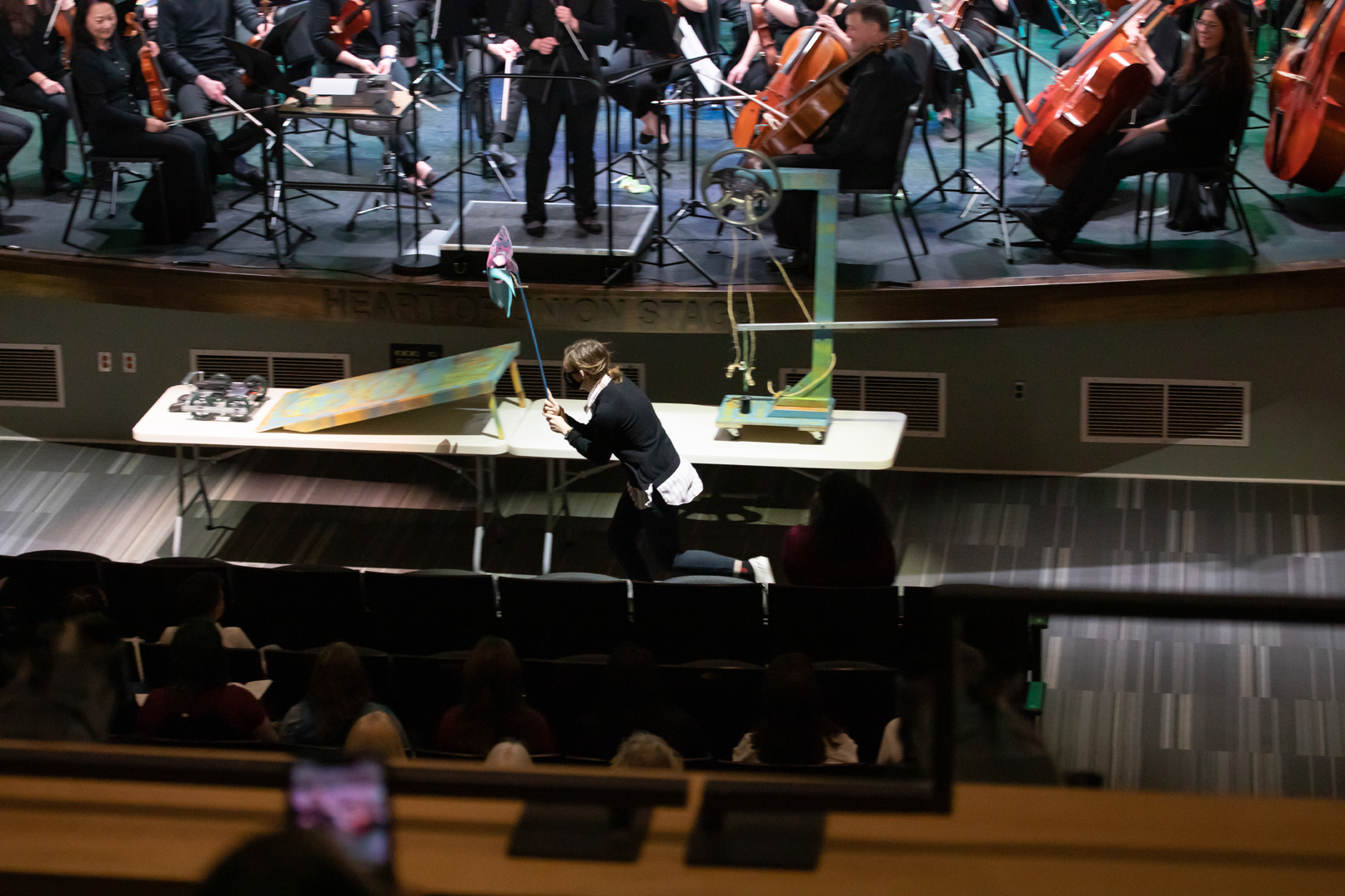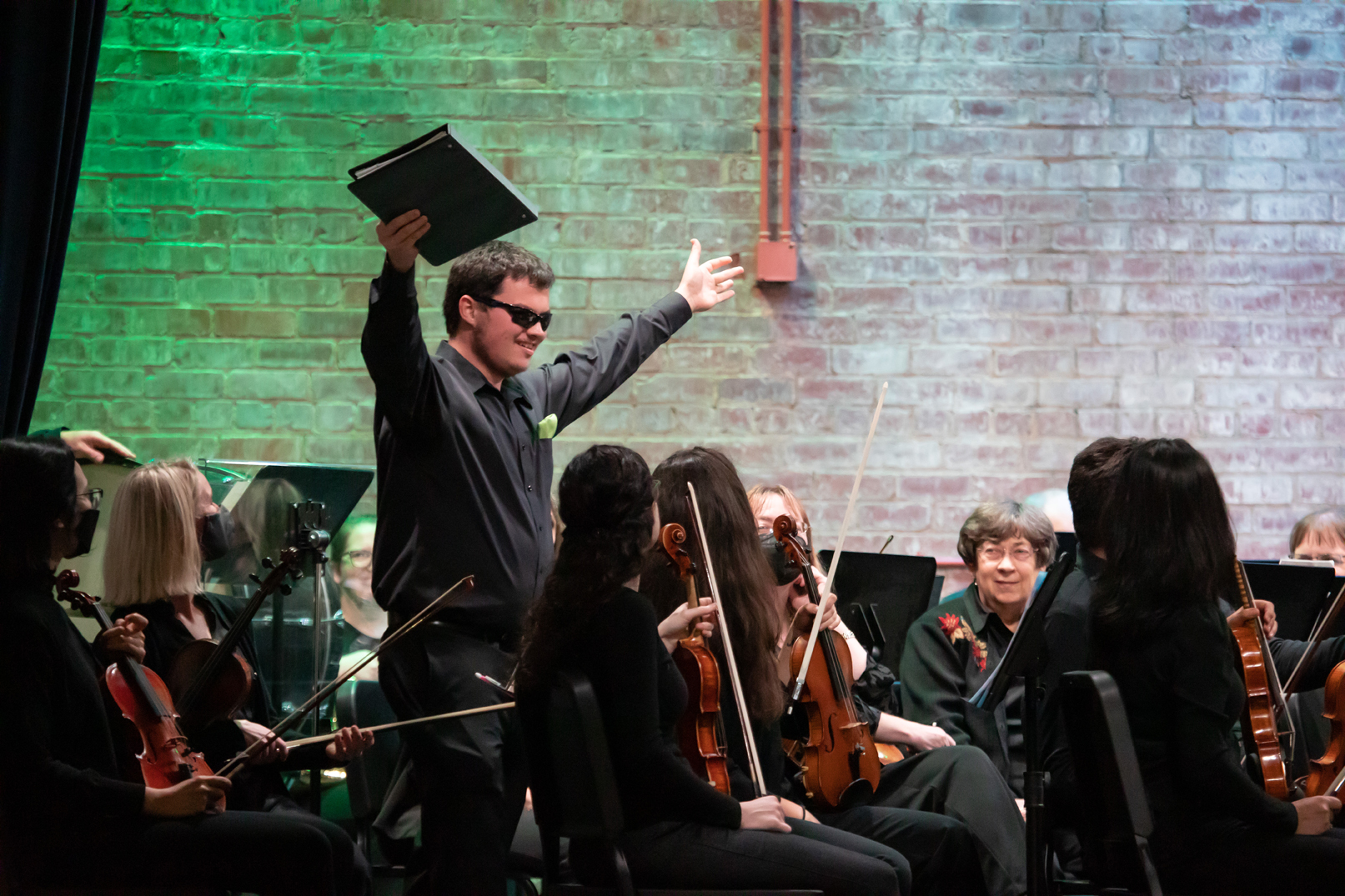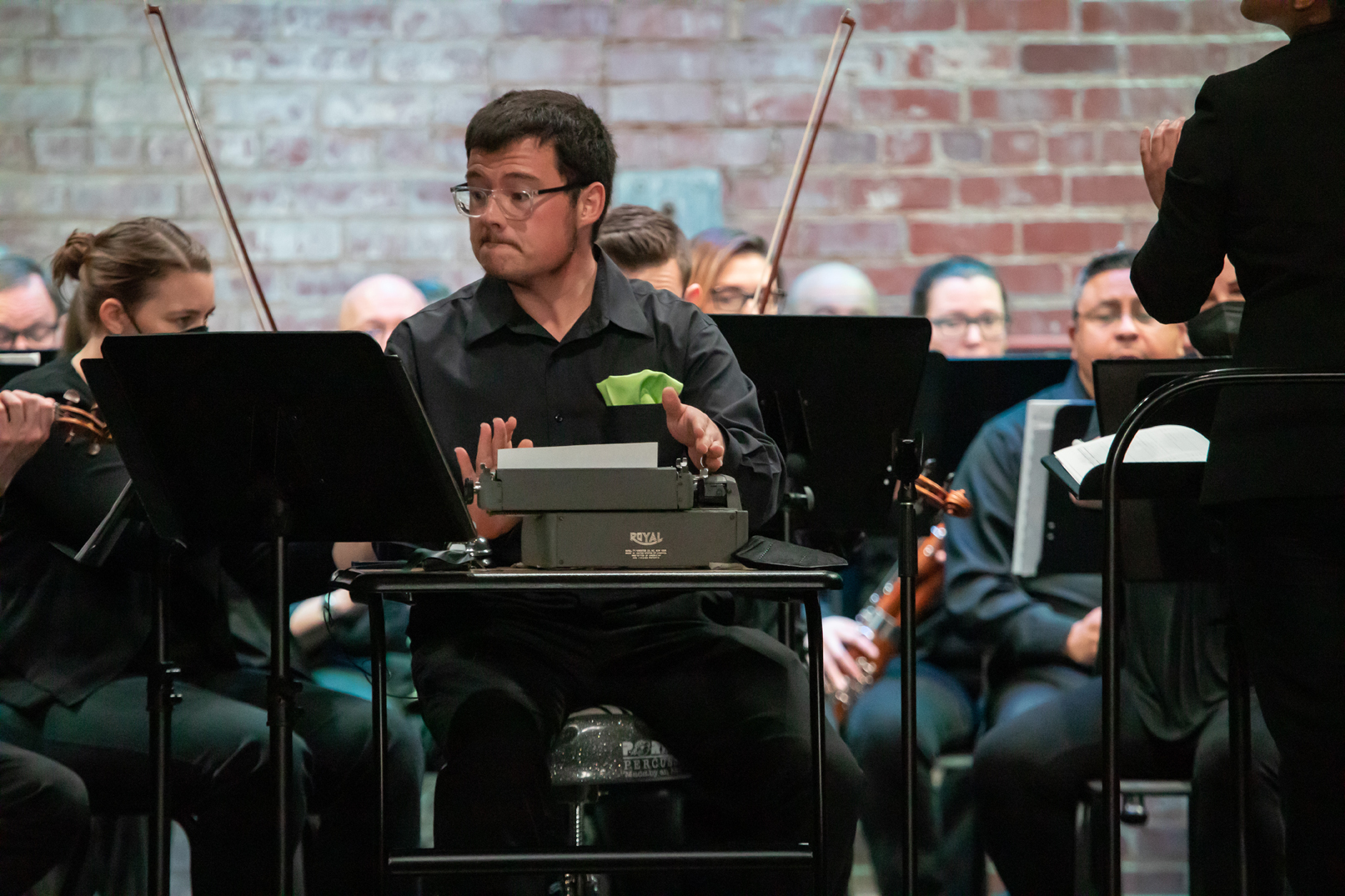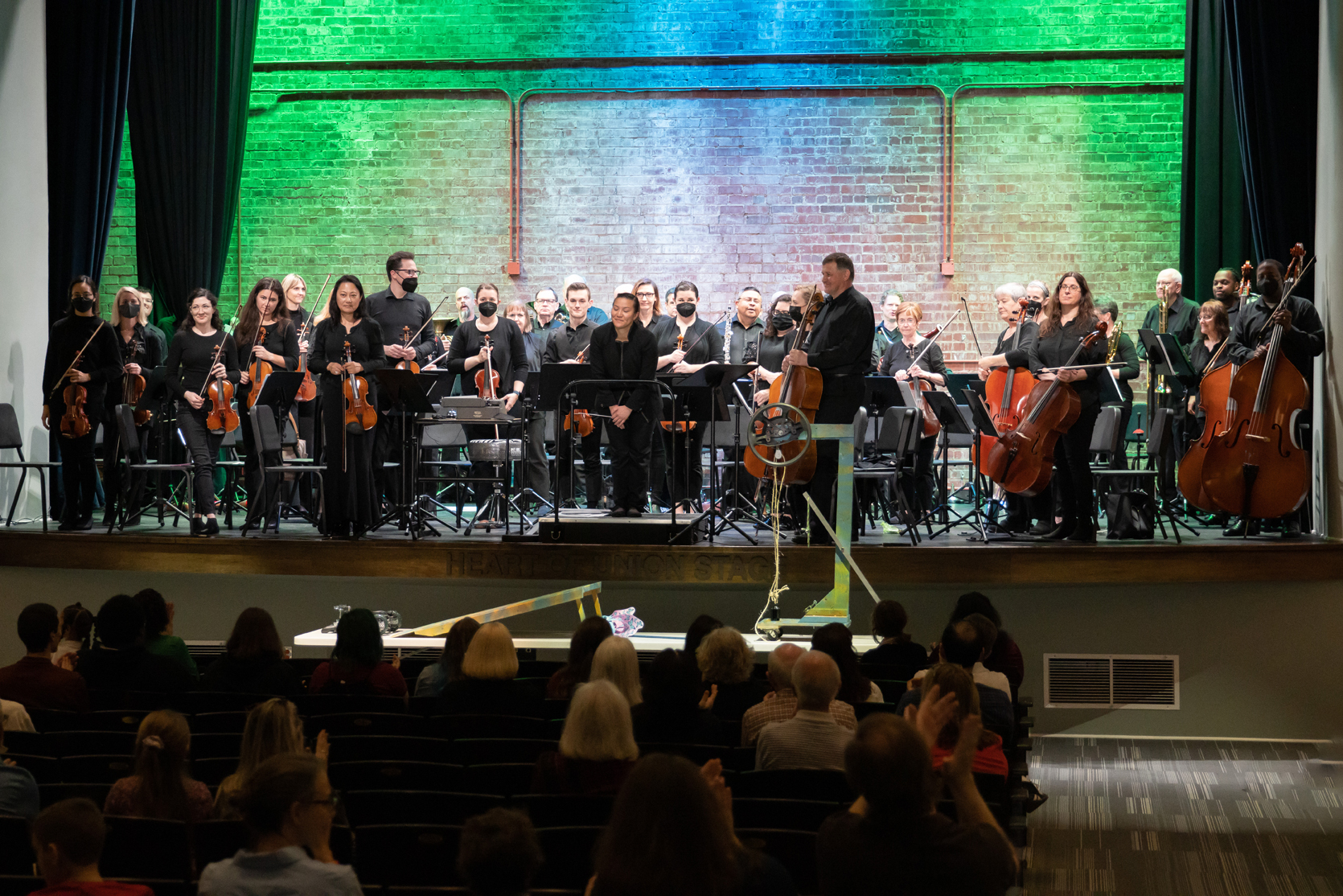 Symphony of Science From Simple Machines to Space
With Central Academy of Technology and Arts Robotics
Thank you to all who attended the Symphony of Science concert last Saturday. A symphony shout out to the Robotics Team at Central Academy of Technology and Arts for their special contribution to the program. Thank you also to community leader, our guest narrator, Ken Newbill. This concert was provided by our season partner, Union County Community Arts Council and filmed by media partner Chain Reaction Studios.
From a symphony guest, "You helped me have a new appreciation for science and how sounds interrelate." And this from another guest, "Deanna Tham is a genius and the program Saturday was amazing."
Shown above, Doug Rowe performs The Typewriter by Leroy Anderson, vintage typewriter belonging to community leader, the late Vivian Norwood, on loan by Union Symphony League Chair, Donna Norwood.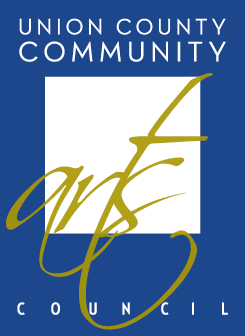 Thank you to our Season Partner, Union County Community Arts Council.
Union Symphony is pleased to have the support of The Braswell Trust, City of Monroe, The Dowd Foundation, Union County Community Foundation, Union County Public Schools and Wingate University.
For a complete list of our partners and patrons, please view our membership page.