Czech and Balances
Union Symphony Orchestra • Richard Rosenberg, Artistic Director
Sunday, April 27, 2014 at 4:00 PM
Charles Lambert, Overture De Broceliande
Erik Satie, Relâche  (with 1924 René Clair film, ed. Rosenberg) Antonín Dvořák, Symphony No. 5 in f major
The Batte Center at Wingate University
Sec A $28, Sec B $20 Seniors/Students $18 (Includes $3 handling fee)
Purchase Tickets
Entr'acte is a 1924 short film directed by René Clair. It was originally made to fill an interval between two acts of Francis Picabia's ballet, Relâche. Entr'acte will play in the background as Union Symphony performs Erik Satie's Relâche.
________________________________________________________________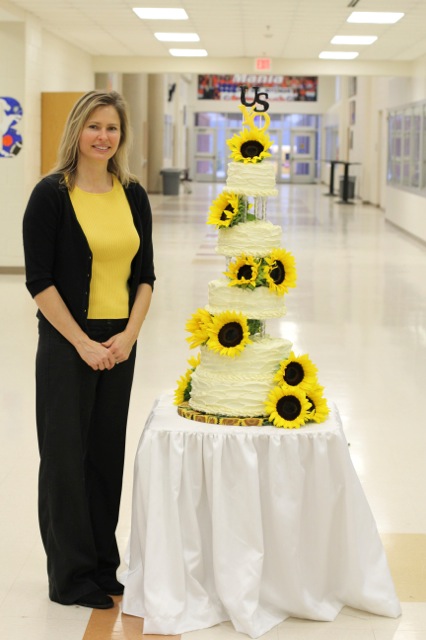 A BIG  THANK YOU  TO CHRISTINE AMARAL WHO CREATED UNION SYMPHONY'S RHYTHM OF THE DANCE RECEPTION CAKE. Photo by: Mary McLendon