Photos from the Masquerade Ball are available for purchase at If It's Digital Photography.
Thank you to Darcy DeMart for wonderful photos of our special evening.
Again, a special thank you to Stepp Law Group for making this evening possible. Thank you also to Gold Sponsor BetterCarPeople; Silver Sponsors Matthew & Stephanie Belk, Big Ring, Dr. A. Paul and Joanne Kitchin; Bronze Sponsors ARC Technologies/TIMAX Int'l, Caleb and Lorene Barnhardt, Technocom, and Ben and Carol Williams. Thank you to everyone who made this night so spectacular.
Additional gratitude goes to August Lily Florist; Joe and Terri Beeson; Pat Kahle, President, Union County Chamber of Commerce; Silent Auction Donors; Union County Youth Ballet, Bonita Simpson, Executive Director; Wingate University Volunteers, Vivace Strings, directed by Adam Rafferty.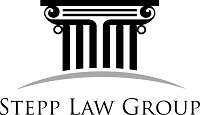 ---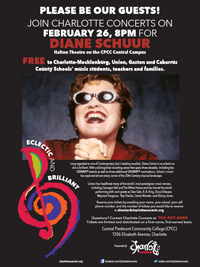 Union Jazz performs Friday, February 26th, for Charlotte Concerts at 7:30 PM in the lobby of the Halton Theater located at CPCC. The concert will feature Grammy award winning contemporary jazz vocalist Diane Schuur.
---
  Imagery and Intrigue at the 10th Season Masquerade Ball
Proceeds from the ball benefit Union Symphony Orchestra, Union Symphony Youth Orchestra, and our five additional youth ensembles.
Sunny Portugal
October 7-16, 2016

Collette Travel Representative Jeremy Kincheloe and Neal Albright, Union Symphony Travel Chair, gave a presentation at the travel meeting this past Tuesday, February 23rd. The Sunny Portugal travel meeting was very successful, as three travelers signed on for the trip at the presentation.