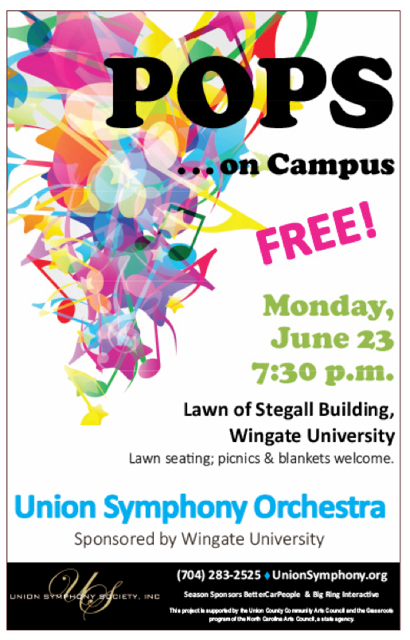 Outdoor Pops at Wingate University
Lawn Seating, Picnics, and Blankets Welcome
Monday, June 23 at 7:30 p.m.
Union Symphony Orchestra
Richard Rosenberg, Artistic Director
Courtyard at Stegall Administration Building
Sponsored by Wingate University
FREE ADMISSION
Read More>>
_______________________________________________________
Traveling with Union Symphony

Excerpt from the travel journal of Travel Chair, Neal Albright:
A BIG Symphony thank you to Neal for chairing the Travel Committee this season and contributing to a successful and memorable trip to Austria.
The most beautiful Austrian scenery I saw was in the Salzkammergut area, east of Saltzburg, where "The Sound of Music" was filmed.  There were many locations used in the film, often many miles away from each other. 
Photos by: Neal Albright 
_______________________________________________________