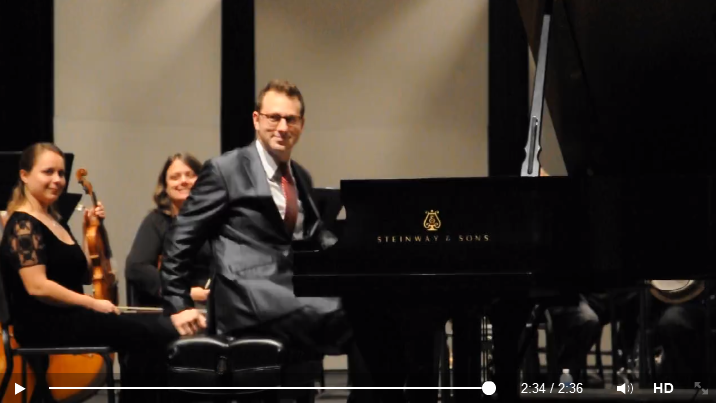 Union Symphony Orchestra and Soloist, Ethan Uslan, under the direction of Artistic Director, Richard Rosenberg  hypnotized  the crowd on October 5, 3013 at The Batte Center with its opening concert, Jazz in Stride. 
On behalf of the Union Symphony Board, many thanks to Richard Rosenberg, Ethan Uslan, our  talented  Musicians, staff at The Batte Center of Wingate University, August Lily for the beautiful flowers, our symphony patrons and friends in attendance, David and Shelly Nelms and our friends at Pipe Organ Service Carolina for the lovely reception—and last but certainly not least—our symphony season sponsors, Matthew and Stephanie Belk and our friends at BetterCarPeople and Big Ring Interactive.
Art Walk
If you missed Ethan Uslan's collaboration with Union Symphony in Jazz in Stride on October 5, 2013 at The Batte Center, he will be performing at Art Walk on October 11, 2013, 7:00-9:00 pm in front of The Center Theater.
Allegro Strings, Dorian Fiddles, and Union Jazz will be performing on Friday, October 11, 2013 at the Loft, 211 N. Main St. Monroe NC, 28112.