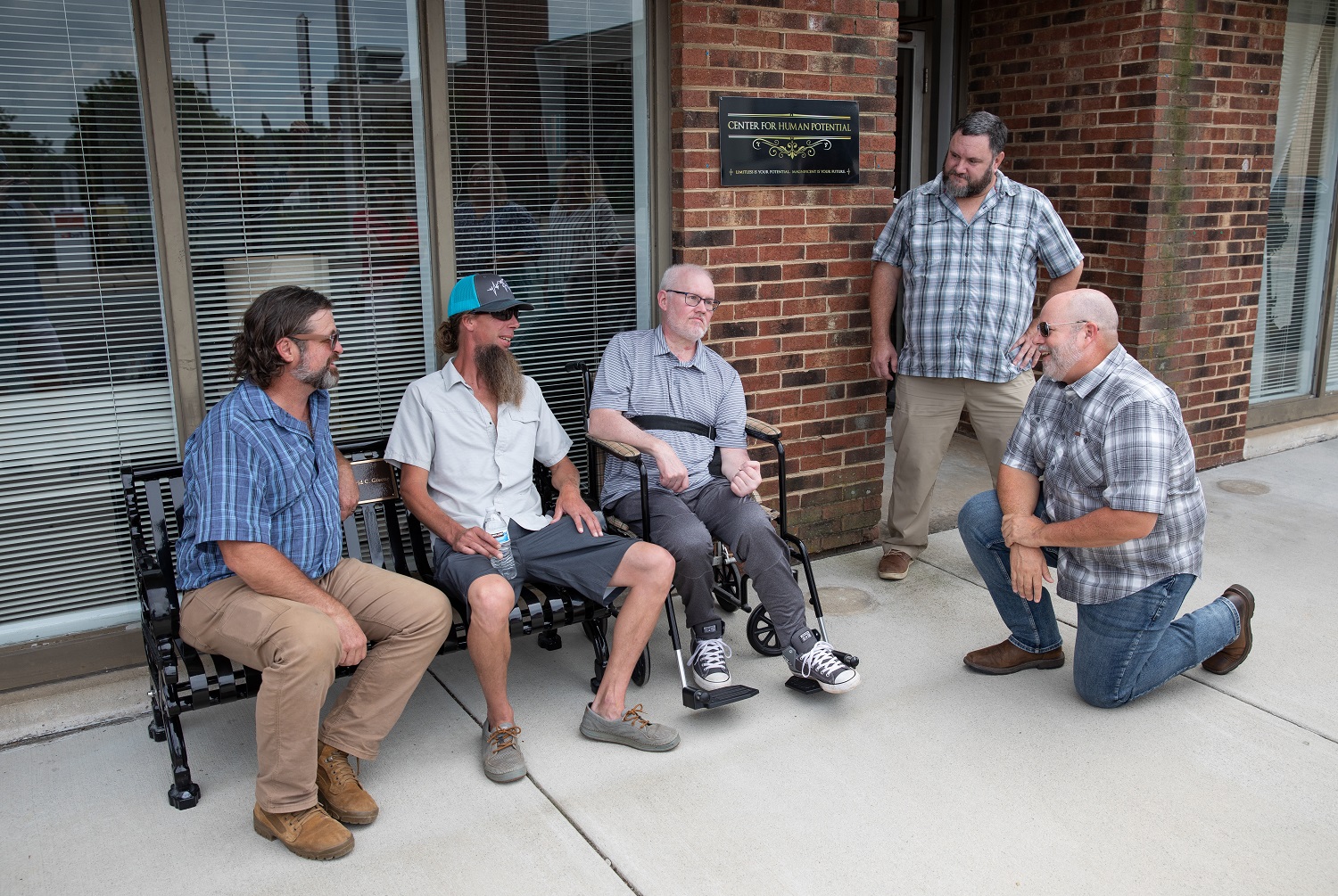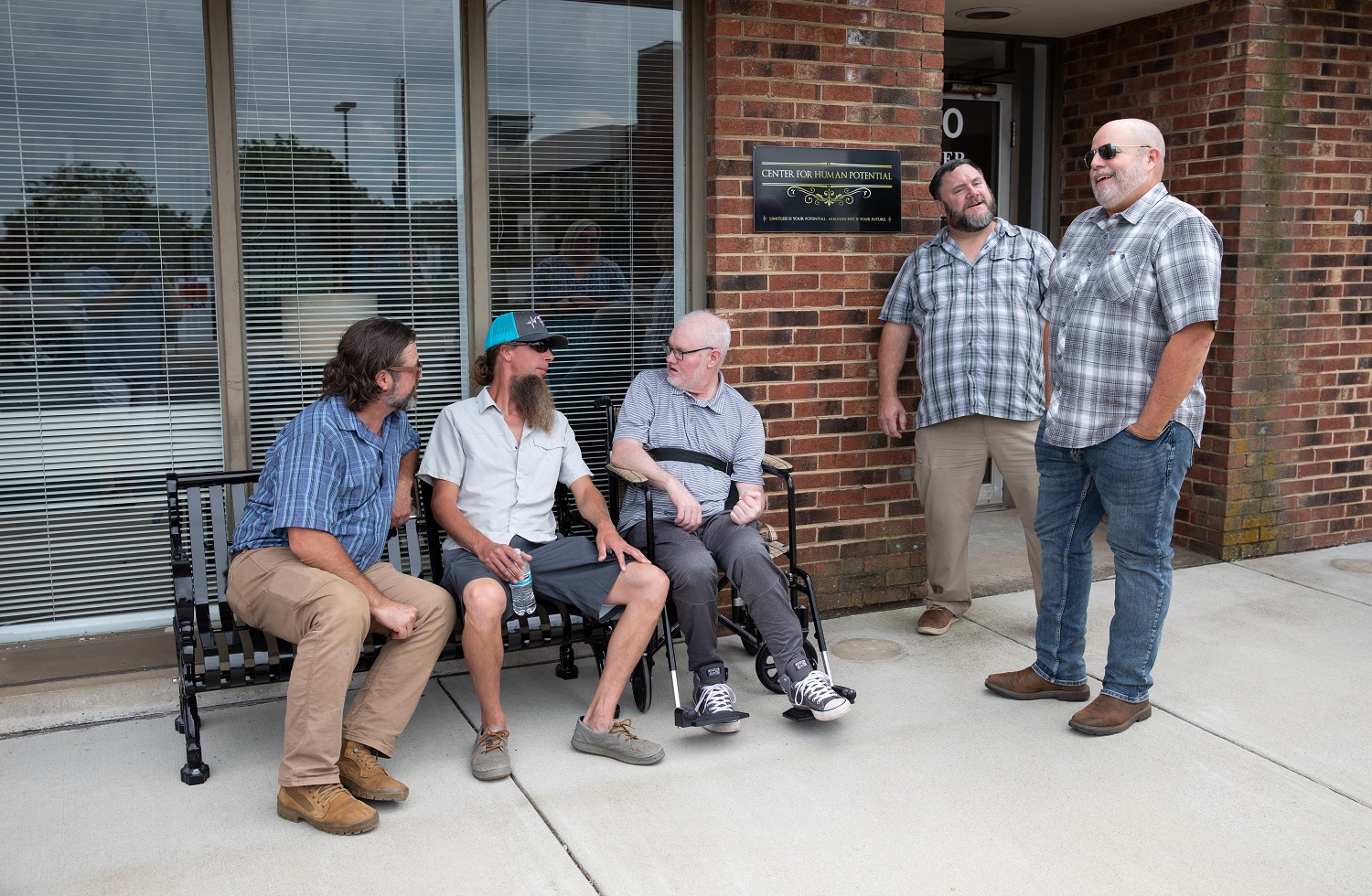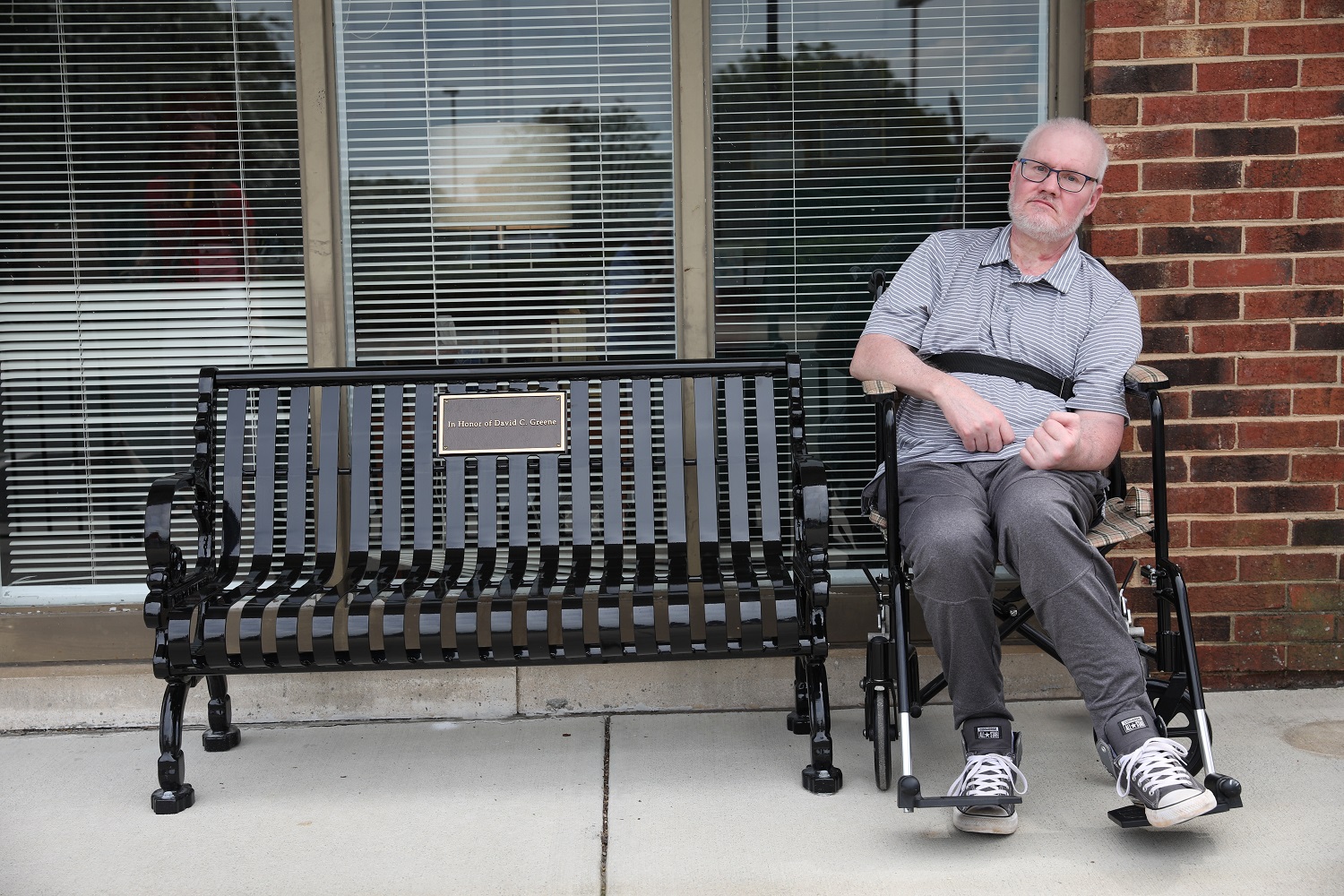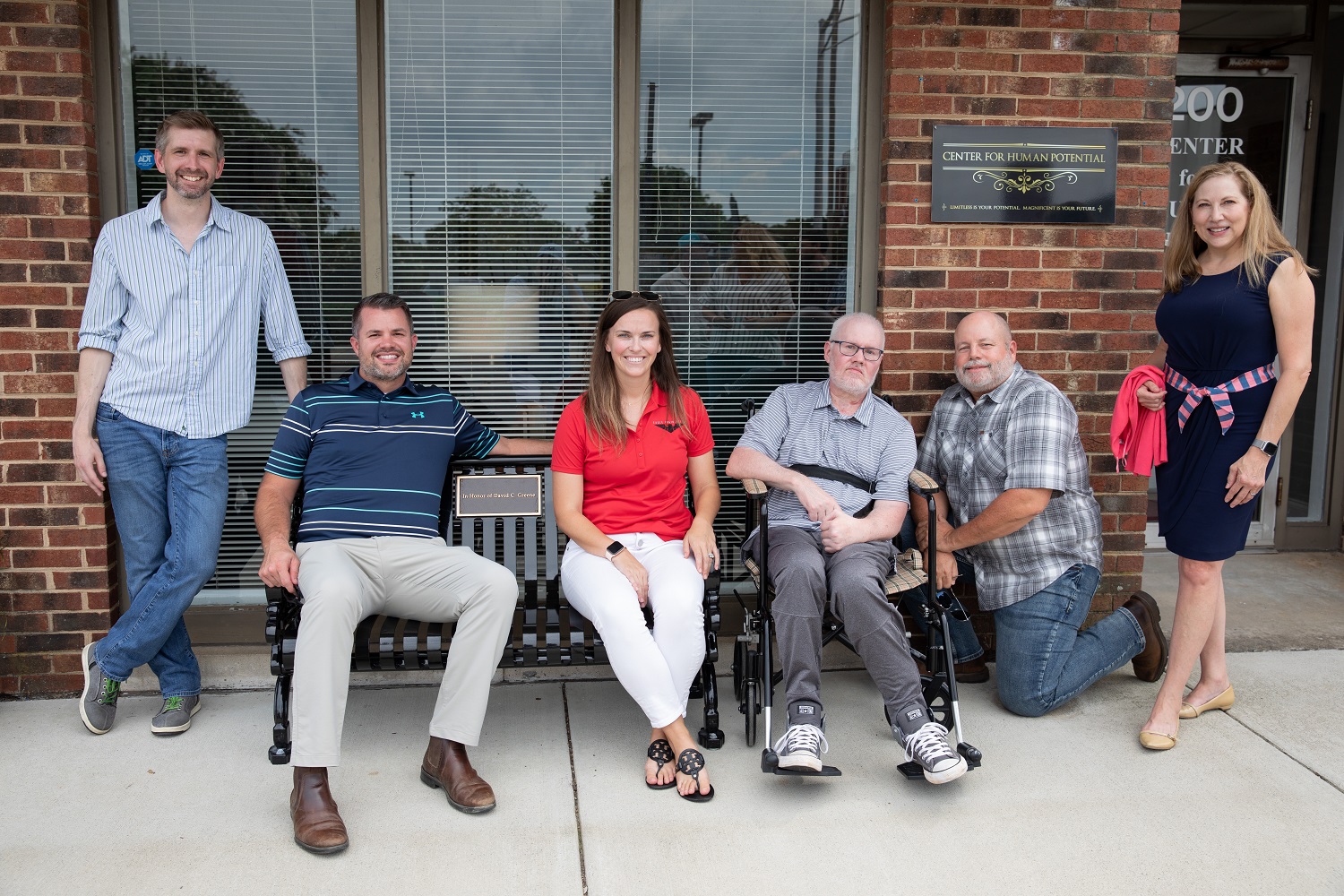 PC: David Brandt
David Greene, long-time employee of Eagle Engineering of Indian Trail, NC, was honored on Friday, July 22, 2022 with the naming of a Greenway Legacy Bench. The ceremony took place at the site of the new bench, Jefferson Street, Downtown Monroe, NC. Union Symphony Executive Director Kim Norwood presented Mr. Greene with a special lapel pin. In attendance with Mr. Greene was spouse Kelly Greene, Matthew and Emily Kirchner of Eagle Engineering, Carie Medlin of Eagle Engineering, Kim Norwood of Union Symphony, Union Symphony Board Member David Brandt, and City of Monroe Downtown Coordinator Matthew Black.
Also present were Greene's special friends and colleagues of Eagle Engineering: Mike Petoskey, Tod Ferguson, Corey Griffin, Jon Crowe and Russell Whitehurst.
The Greenway Legacy Bench was purchased by Eagle Engineering at the 2022 Union Symphony Heart and Soul Gala Auction. Union Symphony salutes Eagle Engineering for their ongoing support of our community.
Union Symphony is pleased to have the support of The Braswell Trust, City of Monroe, The Dowd Foundation, Union County Community Foundation, Union County Community Arts Council, Union County Public Schools and Wingate University. For a complete list of our partners and patrons, please view our membership page.