Graceful & Gallant will be held at Sardis Baptist Church on Sunday, October 22, 2017 at 6 PM.
"Johannes Brahms Second Serenade for Orchestra delights with its buoyant rhythms, spirited musical conversations and sheer charm.  A Romantic take on Molière's biting 1670 comedy, Richard Strauss' suite to Le Bourgeois Gentilhomme is a potpourri of color and wit," commented Artistic Director Richard Rosenberg.
Union Jazz will be at Sweet Union Brewing, Indian Trail on Sunday, October 29, 2017, 3-6 PM. Join us for improv jazz and cool drinks in the comfortable atmosphere of Sweet Union Brewing.
Save the Date! The Symphony of Holiday Homes 2017 Trolley Tour will be Friday-Saturday, November 17-18, 2017, 2-7 PM.
Take a scenic trolley ride around Rolling Hills Drive, Monroe. Hop-On and Hop-Off for a leisurely tour of festive homes.
Sponsored by the Union Symphony League
photo: Donna Norwood
The Marriage of Figaro, Act 2
Friday, Nov. 3, 2017, 7:30 PM and Saturday, Nov. 4, 2017, 2:30 PM
Wingate University Opera accompanied by Union Symphony Orchestra
Dr. Jessie Wright Martin, music director
Dr. Kenney Potter, conductor
The Batte Center, Wingate University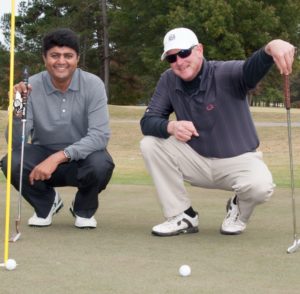 Nutcracker Open
Nutcracker Open Golf Tournament
The Nutcracker
 – to provide live music by Union Symphony Orchestra. For more information, visit the 
website
.