Saturday October 2, 2021
7:30 PM
Deanna Tham, music director
Virginia "Gina" Gutierrez, vocal soloist
City of Monroe Dowd Center Theatre
Paul Dukas, Fanfare to La Peri
Louise Farrenc, Overture No. 1
Ralph Vaughan Williams, Fantasia on a Theme by Thomas Tallis
Manuel DeFalla, Siete canciones populares españolas
  with Virginia "Gina" Gutierrez, voice
Mendelssohn,  Symphony No. 5
The human voice, the original instrument, remains one the most expressive and emotional sounds in our lives. A voice can evoke deep memories, profound empathy, and ancient held remnants of our histories and ancestries.
Juilliard educated soprano, Virginia "Gina" Gutierrez will join Union Symphony Orchestra for The Symphonic Voice. Ms. Gutierrez's career spans many years and includes works such as Carmen, West Side Story and her appearance on national television performing the National Anthem for Major League Baseball. Read more about Ms. Gutierrez.
Details are subject to change. Check the website for updates.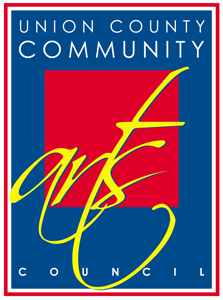 Thank you to our Season Partner, Union County Community Arts Council.
Union Symphony is pleased to have the support of The Braswell Trust, City of Monroe, The Dowd Foundation, Union County Community Foundation, Union County Public Schools and Wingate University.
For a complete list of our partners and patrons, please view our membership page.