PC: David Brandt
UNION JAZZ
Dennis Contreras, Music Director
Dennis Contreras is a multi-instrumental performer, teacher, and writer/arranger from Portland, Oregon. He received his Bachelor's in Music from Brigham Young University and Master's in Music from Northwestern University. Equally adept in classical, jazz, and popular/rock styles, Dennis maintains an active and diverse performance repertoire, with past engagements including the Illinois Philharmonic Orchestra, Orchestra at Temple Square, American Musical Theatre Project, Chris Merritt, and jazz professionals in Portland, Chicago, and Charlotte.
Union Symphony spotlights Dennis Contreras. Mr. Contreras, bassist, discusses the importance of music in his life and in the community. Listen to interview by David Brandt.
Since 2008, Dennis has been living and working in Charlotte, NC, where he performs and records with the Charlotte Symphony, Union Symphony, Elonzo, Adam Whiting, Jordan Klemons, and his lovely wife bassoonist and flautist Kirstin Contreras.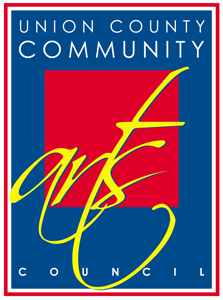 Thank you to our Season Partner, Union County Community Arts Council.
Union Symphony is pleased to have the support of The Braswell Trust, City of Monroe, The Dowd Foundation, Union County Community Foundation, Union County Public Schools and Wingate University.
For a complete list of our partners and patrons, please view our membership page.