Christmas Cantata: The Incarnation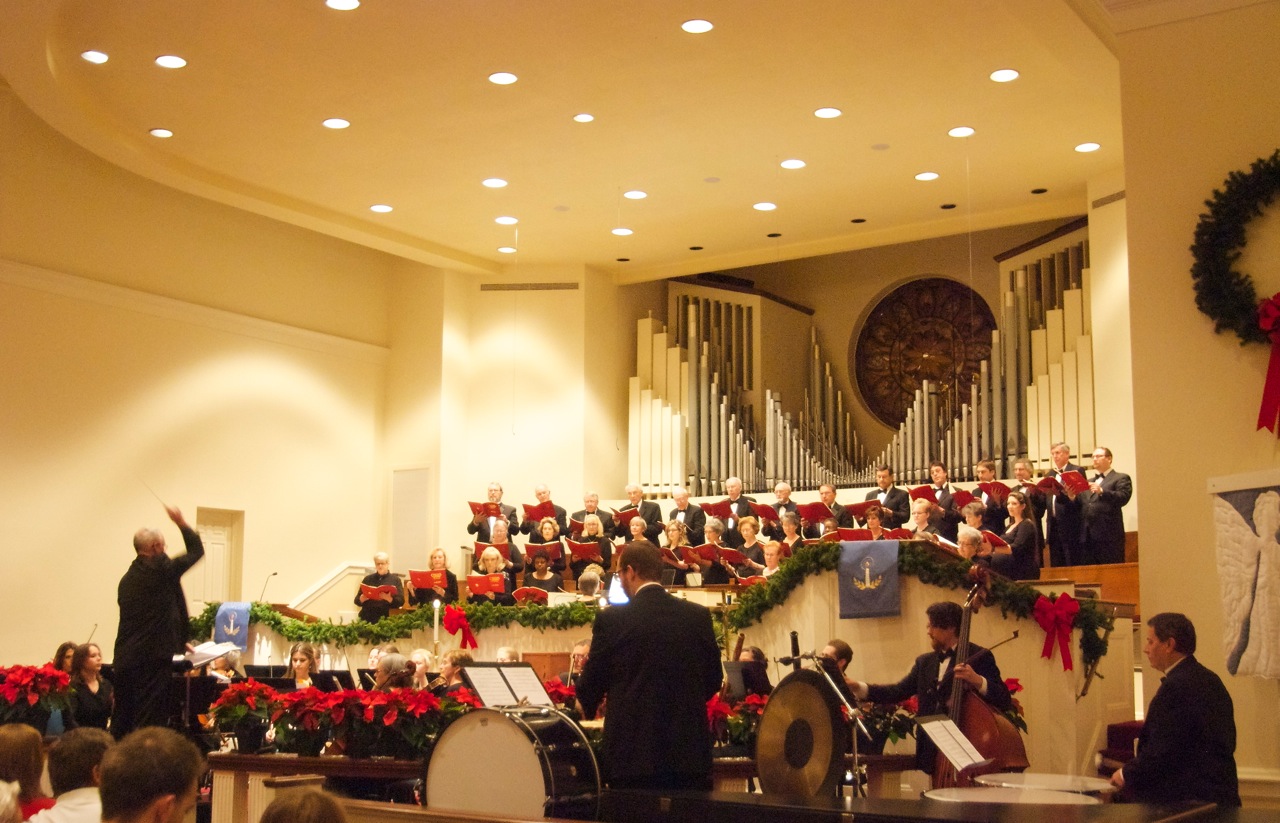 Central United Methodist Church of Monroe Music Ministries presented its seventh annual Christmas Concert on Sunday, December 8th at 5:00 PM in the church's sanctuary.  Before the concert Allegro Strings provided Celtic and traditional holiday music.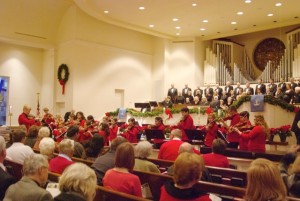 Beginning the program Christmas selections were presented by Central's Casavant pipe organ and Union Symphony Brass members with two glorious carol arrangements for brass/organ/audience and choir. Members of the Union Symphony Orchestra collaborated with a 40 voice community choir and performed K. Lee Scott's Christmas Cantata: The Incarnation. The concert was under the direction of Central's Director of Music/Organist James O'Dell.
Tree Lighting in Downtown Monroe

Union Jazz, under the direction of Dennis Contreras, provided live entertainment  at  the Tree Lighting in Downtown Monroe on Saturday, December 7, 2013. Following the Tree Lighting Ceremony holiday activities included pictures with Santa and Rudolph, a holiday petting zoo, live carolers, and carriage rides.
Believe


Many thanks to all who joined us for the Believe Performance which featured Union Symphony Youth Orchestra, Union County Youth Ballet, Union Symphony Prelude String Orchestra, Union Jazz, and Marvin Ridge Jazz. Congratulations to performers and directors for a beautiful production. Many thanks to staff, the Advisory Board, families and volunteers for their support. A very special thank you goes to Sarah Enten and the Monroe Crossing Staff, Xtreme Play, Sears, the Union County Community Arts Council, Union County Public Schools, BetterCarPeople, and Big Ring Interactive. 

A Benefit For Loaves and Fishes
Dorian Fiddles, under the direction of  Beth Joy Fowler, provided beautiful music throughout Loaves and Fishes of Union County's Taste of the Season benefit on Thursday, December 5th  at the Victorian Crow's Nest.  The night was filled with holiday specialty dishes, a silent auction, and raffles. Photo by: Danielle Gaynier
A Holiday Discount Just For You