Pops on the Plaza
Our third annual Pops on the Plaza kicked off with "The Star Spangled Banner" and concluded with the energetic "Danzas Cubanas". Union Symphony Orchestra performed Tchaikaovsky's Capriccio Italienneand "Moon River" from Breakfast at Tiffany's, among other favorites. USYO also gave a vivacious rendition of the Carlos Santana and Rob Thomas song "Smooth". This event drew a crowd of over 700 people.
Mayor Kilgore welcomed an enthusiastic audience on behalf of the City of Monroe. Frank Dominguez of WDAV Classical Public Radio spoke on behalf of the station and the Hispanic component of the evening's program. A presentation was made by Kim Norwood and Caleb Barnhardt to concert
season
sponsors BetterCarPeople and Big Ring. Matthew Belk (BCP) and Jason Walle (Big Ring) received crystal plaques to commemorate their four seasons of support to Union Symphony. Additionally, the Union County Community Foundation was acknowledged, as well as Union County Community Arts Council and Union County Public Schools. Thank you all for coming to Pops on the Plaza and for your support of Union Symphony!
---
Wingate University Outdoor Pops
Returning to the Stegall Administration Building Lawn at Wingate University, Union Symphony Orchestra will perform Gershwin's An American in Paris among other favorites on Monday, June 20 at 7 PM. This event is sponsored by Wingate University.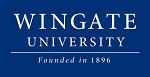 ---
Costa Rica Travelers
We will begin featuring travel journal photos of the Costa Rica trip from some of our symphony travelers.
---
New Decade Survey
Union Symphony would like to hear from YOU! What would you like to see Union Symphony do in the next decade in service of greater Union County? We strive to entertain, inspire, serve, and educate through music. Please take a moment to complete this three minute 
survey
to ensure that the next decade will be just as successful as the last.
Thank you for your ongoing support of Union Symphony.
---