Invitation to the New World
Sunday, April 24 at 4 PM
Jessica Mathaes, Violin Soloist
Violin Concerto in D major, Tchaikovsky
New World Symphony, Dvořák
Richard Rosenberg, Artistic Director
Vivace Strings, directed by Adam Rafferty, will perform in the rotunda prior to the concert.
A reception to honor supporting patrons will follow the concert. The reception is hosted by the Union Symphony League.
Admission $28-23
View this great clip of the New World Symphony. We can not wait to perform this for you! A nod to a new decade, Union Symphony will put its largest orchestra to date on the stage.
---
Monroe Art Walk
Art Walk had one of the best crowds ever this past weekend. Everyone had a wonderful time and enjoyed the beautiful art and music. Thank you to the Union Symphony Youth Ensembles who performed at this event.
---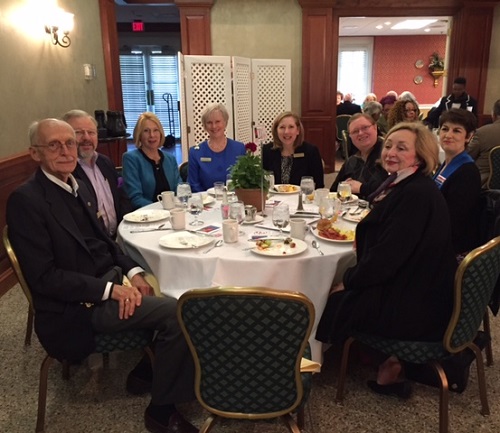 Union County Community Arts Council
The symphony had a table at the UCCAC Breakfast for the Arts. Dorian Fiddles, under the direction of Beth Joy Fowler, performed for guests as they arrived for the breakfast.
Thank you to the Union County Community Arts Council for their ongoing support of the arts!
---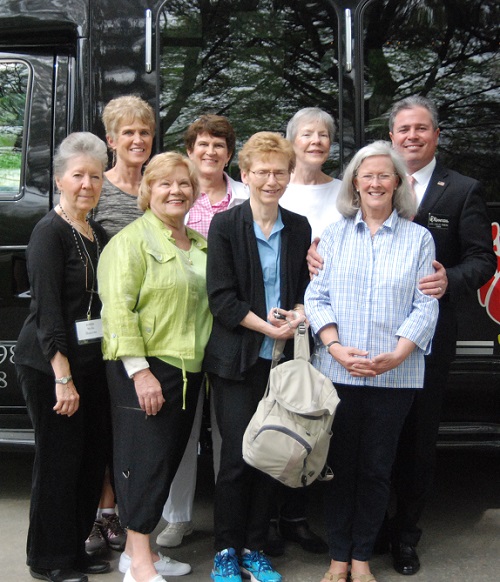 Bon Voyage to Costa Rica!
This photo was taken as the symphony travel group set out to Costa Rica for ten days. They are back now and have much to share. We will be posting travel journal photos of some of the participants.
Shown L to R: Stella Baucom, Angela Reeves, Diane Robb, Pam Thomas, Betty Birch, Nancy Price, Donna Norwood, and chaperon
---
Designs of the First Decade
Symphony posters, programs, and other designs feature highlights of the first decade 2006 ̶ 2016 at Union Symphony. It will be exhibited in the months of April and May at the 
Marshville Museum & Cultural Center
201 N. Elm Street Marshville.
Museum hours:
Fri ̶ Sat: 10 AM ̶ 4 PM
Sun: 1 PM ̶ 4 PM
Shown right: a display from the museum
View more photos of the museum.
---
 Pops on the Plaza
Sponsored by the City of Monroe.